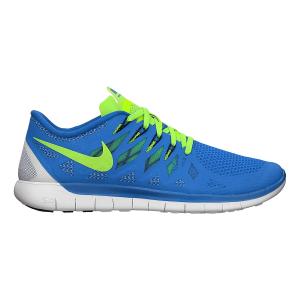 Can you imagine running and jogging every day, without the perfect sport shoes? Whereas working out seems like an arbitrary option for many of us, there is a group of people who have included this habit into their daily routine. Running and jogging have the equivalence of eating and sleeping for these select individuals. For these fitness enthusiasts, perfect and strain tolerating shoes are necessary.
Nike is a brand that is undeniably one of the most popular sportswear brands in the world. They are well-known for their modern designs that ensure good quality. Whether you are young or old, Nike can satisfy all of you. They have a wide range of effective sportswear. However, we will be focusing on the everyday running and jogging shoes.
Some Info About Nike Sports Shoes
Running is a sport activity that requires endurance both in the individual as well as their. So, the shoes have to be comfortable, airy and keep up with the runner. Nike sure knows how to maximize comfort. The shoes have a nice cushioned sole and the surface is soft. So, everyday joggers won't end up having blisters. With comfort, they also ensure stability.
What are the Nike shoes made of?
The outer part: Formed of high quality synthetic rubber material. The good quality makes sure the shoes last for a long time and does not tear or wear easily.
The midsole: Made out of durable elastic products like, polyurethane, Phylon, Phylite (a mixture of Phylon and rubber), and EVA. These materials ensure there is flexibility and softness in the shoes. EVA and Phylon also give it firmness.
The sole : Made out of a blend of smooth rubber materials. They ensure low friction and subtle touch.
All the shoes have vibrant color and eye catching designs. The colors are sunlight protected. It means even if you jog everyday under the morning sun, you might end up having a tan but, your shoe color won't fade. The shoes are also light weight, which provides smooth jogging experience.
Pricing Policy
Before you buy a new product, you need to be sure of its pricing and return policy. Nike ensures good quality but no one is defect-proof. Any good quality company can manufacture a few defected pieces. Nike stands by all their products, so by chance if any of you have bought a defective item you can return it without any hesitation. All you need to do is go to the store with the receipt of purchase. The shop manager will inspect the product and, if he thinks the issues are legitimate, he will exchange your defective one with a fresh pair.
The return policy is applicable for online purchase as well. But, they have to be from their shops. If you have bought from online sites like, Amazn, you cannot ask for the return policy to work.
Now let's take a look at their prices, the sports shoes are available for men, women and kids. The prices are a little different for different types.
Men's shoes have price range starting from $100 and it can go as high as up to $250. The price range of women's shoes is $110-$260. Furthermore, the price range of kid's shoes is $80-$200. You can also buy them at a cheaper price from Amazon or eBay, as they give many discount offers. Also, even in many sportswear shops, you can get shop clearance or Christmas discounts.
What Consumers Say
There is no need to preach the public about Nike products; we all know about their good quality. However, for truly understanding their usefulness we had to go through the consumer reviews. The result was obvious and expected. The reviews of Nike products were positive. Most of the customers were satisfied and said that they were the best, for everyday running. Users were pleased at the fact that the heels are lower, flexible and the fit is perfect. The shoes are so flexible that they can even be rolled. For regular joggers, it is a great quality. Customers were also satisfied at the fact that they feel comfortable running for a long duration in them.
Few of the complaints were that the shoes are not true to their sizes so it was a bit tight or loose for few of the users. Other than a few trivial issues, most of the consumers got what they expected from Nike Sports shoes.

Final Verdict
When it comes delivering what is promised, Nike is one-step ahead than other brands. Their products are not just aesthetically good-looking, but have supreme quality. Yes, there are a few tiny drawbacks but, these are negligible when compared to the benefits.
If you want your everyday running experience to be smooth and want designs that are up to date with contemporary fashion, Nike is the best brand for you. They are worth every penny you would spend.
The weather is fine and roads are waiting for you; all you need, is a pair of Nike sports shoes. Go ahead, get a pair!