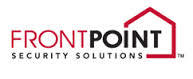 One of the very best security system providers in US is the Frontpoint Security Services. It is based in Virginia and offers its services in US, Canada and Puerto Rico. They take pride in deploying 100% wireless and cellular technology due to which no wires could be cut, thus resulting in a nearly tamper-proof system. Their security equipments are supplied by General Electric that come with a 2-year warranty. Frontpoint offers three different plans for its monitoring service. They also provide home automation options. It is the only security service provider nationwide that provides 100% wireless systems.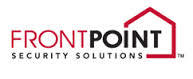 Overview of their Services:
Due to their advanced wireless technology, it is possible to easily outsmart the bad guys. As a result, you receive smarter services that offer you safety. In addition to burglary protection, you also receive protection against flooding, fire and carbon monoxide exposure. During your absence from home, you will still be alerted by email and text alerts when immediate activation of the system takes place. Limited home automation is also offered which consists of features like locks and climate control and automated security lighting.
A major positive aspect of deploying Frontpoint is that in the event of your moving to a different location, you will be able to take along your security system. This would otherwise be impracticable in the case of wired systems. They offer free shipping on all of their equipments. Due to its wireless nature, you can perform your own installation in a simpler manner with ease.
Equipment:
All equipment from Frontpoint includes cellular modules due to which their wireless element functions even in locations where cell reception is poor. When tampering or damage is detected, panels and sensors readily alarm signal. Its equipment starts with the Control Panel to which customers can add sensors, cameras and a monitoring plan based on their needs.
Plan Options:
Frontpoint's systems are offered with a 30-day, risk-free trial, three-year warranty and free shipping. Customers can choose from any of their 3 plans:
Protection Plan – $34.99/month
It includes 100% wireless and cellular, intrusion protection, fire protection, environmental protection, life safety and 24/7 professional monitoring.
Interactive Plan – $42.99/month
It includes all that is offered by a protection plan plus crash and smash protection, email and text alerts, remote access and control, light control, and GEO location services.
Ultimate Plan – $49.99/month
It includes everything offered by an interactive plan plus motion activated video recording, HD and night vision capabilities, automated door locks, and energy management control.
Customer Reviews:
Most Frontpoint customers love their security system and have rated 5 stars. They love the wireless feature, ease of accessibility and installation, customer service, etc. It has received good reviews in sites such as Angies list, Yelp, Facebook, Customer Affairs, Kudzu, and Trustpilot.
Verdict on Frontpoint Security Services:
Though Frontpoint has not been in the industry for a long time, they have outperformed their competitors due to their customer service and technological innovation. Its simple and quick installation is a welcome feature as it can be installed even in the absence of a professional within just half an hour. Their pricing is competitive and they also provide home automation options. It is a 5 star rated system and is a good option to go for in the home security domain.