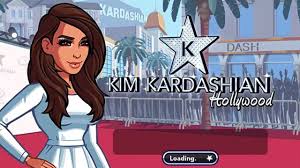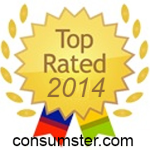 Rated Top Mobile App (2014)
Kim Kardashian: Hollywood Mobile App sold $43 million dollars in the first three months of its release, but what is it about and is it actually all that good?
The app is a free to play mobile app produced by game developer Glu. The game was released for Android and iOS on June 2014, and has over 22.8 million downloads so far. You many think its free, but the app has many in app upgrades that cost $10 dollars or more. Some of these upgrades include virtual houses in Malibu and virtual dresses!
So, a quick word of advise, if you have a younger daughter, make sure your in app purchases are password protected! You don't want to end up like that guy who's 5 year old daughter spend $1000 on Farmville because he didn't have password requirements enabled.
Kim Who?
As we all know, not-so-shy Kim has had her fair share of the spotlight over the years. From sex tapes to expeditious, short-notice marriages (yes, plural), Kim's game app may just be famous because of the brand image. We are pretty sure she has received too many public rants and graphic comments, more than she would like, so this will not be another article where the author ridicules her. Let's focus on the app, shall we?
The game starts off as you would expect: snobby, too-much-make-up characters who pop up on the screen and talk about rising and shining in the lights of Hollywood. We really wondered what the game was about; what a game about a popular figure could simply ask for. And that was it, you climb the social ranks of the L.A scene and the end goal is to become as famous (or infamous) as Kim Kardashian herself.
What the App is All About
Now we're guessing most of you readers are already put off by the whole purpose, but admit it, you want to know what it feels like doing to make it to the top. The app may seem to be targeted for female consumers mostly, but thankfully the game is not sexist. It allows you to make male avatars and climb the scene socially as men, but the theme remains the same. You meet stars and models to socialize with, buy new cars, expensive clothing, purchase lavish apartments, and you are even guided by who seems to be a thinly veiled version of Paris Hilton, called Willow Pape in the game. You are even advised to date the hottest stars and tweet about it to increase your fame. Talk about being desperate.
Overall, the game is good for disposable fun because we must say, it gets really boring after a while. You have fun in the beginning thinking "Oh man, now I know what it feels like to be her" and go frenzy on trendy clothes, sports cars and the sort. After a while you realize there is no challenge to the game and the difficulty starts at zero and stays at zero. And the 'tap tap tap' motion is all you get to do on the screen. It's more of an interactive story than a user-interfaced game.
Major Wardrobe Malfunction
We've been wondering whether the app will receive an update soon where the character gets to do a nude photo shoot. Because recently, the real life Kim Kardashian, threw out her wardrobe for Paper magazine and here's the catch, they never asked her to do it so she was not paid for the shoot either! Needless to say, the Internet was bombed on the date of release and thousands of memes, articles and tweets have been about none, but Kim. Kim not only did a pose without any clothes on, but there was a shot where a champagne bottle was delicately placed on her ever so famous jaw dropping behind, and an uncorked bottle from which the contents burst out and rose gracefully over her head, into the glass. Sounds unbelievable right? Well, we know for sure, it's not original. Her French photographer did the same pose photo shoot with a stunning black model Carolina Beaumont back in 1976, but we reckon this shoot will overshadow the last one.
Final Words
Most of us, except the ones who are still gaping at Kim's photos, have heard about the comet landing on 12th November 2014. The story, a breakthrough in history, has still not reached the same intensity Kim's stunt did. Perhaps comparing both the stories, although polar opposite in nature, has brought more fame to Kim than the lander. Because who cares about a space ship when there's a nude photo of a hot model, right? Sad to say, spacecraft Philae did not receive the limelight it should have gotten, once it landed on comet 67P, perhaps it should have landed in-place of the champaign bottle!
Kim Kardashian: Hollywood Mobile App
Pros
Get to live out a virtual really of Kim Kardashians life
Many customer character customizaitons such as wardorb, house, pets, relationships etc.
Cons
Many wasted hours for to achive something that is not real. (a virtual reality)
By using the App you are supporting an already extravagantly ritch celebrity