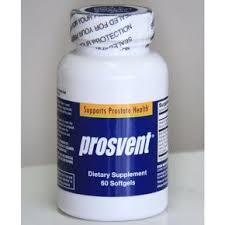 Prosvent Review – Does it really help the prostate?
Prosvent is a herbal product by Prosvent LLC., aimed at improving the health of your prostate gland. The company claims that since Prosvent is made from 100% herbal components, there is almost no side effects. Additionally, claims are that it can help to alleviate the symptoms of the prostate gland enlargement/failure. We are here to conduct a Prosvent review to see if it really helps men with their prostate problems, or if it is just another overhyped herbal medicine.
Prosvent Ingredients:
According to the Prosvent website, the ingredients used in Prosvent are:
Saw Palmetto Extract: Saw Palmetto has been clinically proven to help promote prostate health.
Nettle Root Extract: It helps improve urinary tract function.
Pygeum Africanum: Helps blocks prostaglandins, which are the main cause of swelling of prostate glands.
Lycopene:
Black Pepper Extract: They are useful in prevention of bacterial growth
Pumpkin Seed Oil: When used with Saw Palmetto extract, it helps proper flow of urine.
Along with these herbal ingredients, Prosvent also contains Vitamin D & Zinc. The amount in which each of these ingredients are present in each soft gel. The exact way in which it helps to reduce inflammation and enlarged prostate is also not explained properly in the website. No ingredient within the formulation is outwardly dangerous for human consumption, unless you are allergic to one of the ingredients.
Prosvent claims to reduce the size of prostate, thus helping to bring the prostate back to its original size and shape. There will be no need to frequently urinate  and no more visits to the bathroom, so quality of sleep will be  improved. A visible improvement will be seen in functional status of urinary tract. It greatly reduces the hesitancy, urgency and frequency of urine.
Prosvent has been doing business for about 8 years now, and the product is well-reviewed across the internet. The reviews are mixed, however, as it has worked wonders for some while failing to offer any improvement for others. Adding to these inconsistent results, Prosvent is hell-bent on selling the product without explaining exactly how it works. And with an array of bonuses and marketing gimmicks added onto Prosvent, it is hard to take the product seriously. When it comes to taking an all-natural supplement like this to treat something like your prostate, you should go with a company that has a long track record of success with herbal supplements, and most importantly the willingness to be transparent about product mode of action.