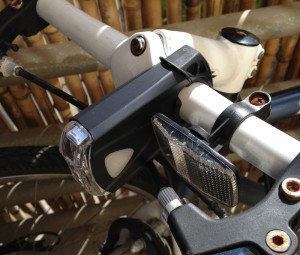 Are You Sick of Buying New Lights For Your Bicycle Because You Either Had Your Lights Stolen or They Just Broke? This is our review of best bike lights for 2015.
I, myself, probably went through 4 – 6 sets of bike lights biking around Santa Monica, Ca. I use my bike daily since I ride it to work and dont have car. The worse is biking down a busy street at night time afraid that your gonna get killed by the next passing car that doesn't see you because your bike lights failed to work or got stolen by some dirty bum or thief while you were in local the super market.
So after going though many bike lights, I finally did a bunch of research to figure out which bike lights are the best.
For my best bike lights review, I looked for the following qualities:
Not Easily Stolen
Reliable and Don't Brake
Provide Enough Light
Look Decent
Not Overpriced
And after doing my research, talking with friends, and reading amazon reviews (most of them are fake)… I finally found the bike lights that I feel comfortable recommending. They are the Bell Sport Radian Bike 350 Bicycle lights. They were recommend by a friend and I crossed check them with amazon reviews. Since I got them, they proved to be reliable, affordable, low maintenance, and haven't been stolen yet!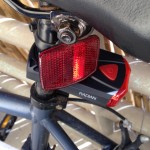 Best Bike Lights Review – Not Easily Stolen (9/10)
This was one of my priorities when looking for bike lights to buy because mine kept getting stolen and I hated taking them off my bike everytime I needed to walk into a store or gym. To my surprise, when I googled, "theif proof bike lights" I could only find 1 set of light for $130 and that was too much for me to pay. Now Bell Sport Radian Bike 350 Bicycle lights aren't 100% theft resistant, but you do need a special screw driver tool take them off, so it the next best thing.
Best Bike Lights Review – Reliability (9/10)
My friend had these lights for over a year and they still work. I also looked at the reviews on amazon and they were 4/5 with 98 reviews. Pretty good considering most other bike lights on amazon have no more than 3/5 at most, or only 3 – 4 reviews that are obviously fake. Most people that reviewed the light said they were durable.
Best Bike Lights Review – Provide Enough Light (8/10)
If your looking for lights to take off-road on the some crazy mid-night hunt, these lights are defiantly not for you, but if your are looking for just to be clearly seen by on-coming cars and not get hit, than these lights are perfect.
Best Bike Lights Review – Look Decent (7/10)
Now, I am not going to lie, these are not the prettiest lights. But after the spending $50 on new LED USB charged lights only to have them stolen in under a month, looks became a lot less important to me. They are a bit bulky but they don't look that terrible once you put them on, and you forget they are even there after a while. And lets face it, you are probably not going to be picking up girls on your bike, and if you are, than I give you props!
Best Bike Lights Review – Value (10/10)
This is where these lights kill it! They are only $15 for both front and back together total (On amazon or walmart). And them you take into account that they are not easily stolen, reliable, shine decent, $15 start to seem pretty good.
Conclusion
In conclusion, for only $15, these lights are reliable, secure, and work well, and my pick for best bike lights, but if you feel different or have other bike lights you like, just leave a comment below.
You can also check them out on amazon here:
Bell Sports Light Set Twin
http://www.amazon.com/gp/product/B00K3RH3FK/ref=as_li_tl?ie=UTF8&camp=1789&creative=9325&creativeASIN=B00K3RH3FK&linkCode=as2&tag=consumster-20&linkId=IYVSII2JXV7PO56X