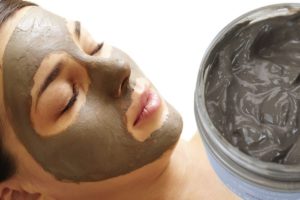 The Dead Sea Mud Mask from Pure Body Naturals is best used for facial treatments because it reduces wrinkles, minimizes pores, and improves the overall complexion of the skin. It works its magic by pulling the toxins out of your skin, providing relief from breakouts, pimples, blackheads, and other acne scars. This mask is absolutely safe for use on both the face and the body for it is a premium spa-quality mud mask that functions as a skin cleanser, natural moisturizer and pore reducer. One jar that contains 250 grams of product retails for the very affordable price of $14.95 so it is definitely easy on the pocket.
Benefits/Features
Common skin problems that used to plague your every waking moment will surely be outdated because this mud mask will give you a flawless looking skin- the one thing that everyone wants. This product is a whole lot better than other mud masks found on drugstore shelves since it is made of natural ingredients and it is the farthest thing from a chemical-based cream.
It contains a high concentration of magnesium and sodium that works hard against your skin imperfections to give you that beautiful skin you have always dreamed of. Referred to as the Fountain of Youth, the mud from the Dead Sea will be the answer to all your skin dilemmas.
Pros
With the Dead Sea Mud Mask, you won't have to wait long to get that radiant look because for as little as 10 minutes, your skin will instantly feel clean, renewed, and refreshed. This mask is also packed with beneficial minerals and vitamins that are very effective in improving the skin's elasticity, suppleness and smoothness.
In addition, it contains Sunflower oil, Jojoba oil, Shea Butter and Aloe Vera Juice that are well known for their hydrating and moisturizing properties. And since the Dead Sea Mask is fully loaded with magnesium, potassium and calcium, those unsightly cellulites and cottage cheese look will be no more and you will be left with a new and improved appearance.
Cons
You might want to order one as soon as possible since supplies are limited and you never know when the next batch will be made available.
And in order to prevent the accumulation of bacteria every single time you use the product, it is always recommended to use a scooping tool.
Another downside that this product has is that it's not very effective on removing dark spots, but with all its other amazing benefits, this won't be a big issue at all. The mask might also be quiet itchy when applied so make sure to rinse thoroughly.
Conclusion
This Dead Sea Mud Mask is a bestseller not just because of its affordable price but also because of its high quality ingredients, extreme effectiveness and instant results. If you purchase this product, you will get the whole spa experience in the comfort of your own home because of its calming and relaxing effect. Luxury is just one click away so go ahead, stop hesitating and get yours now!