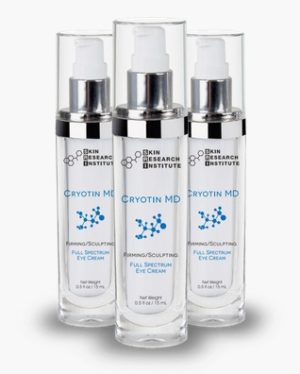 A few months ago, we reviewed Reborneye Eye Cream, from Skin Research Institute. We loved it and so did you. Your comments were impressive and your results even more. SRI set up the bar even higher this time with Reborneye 2.0: Cryotin, Full Spectrum Eye Cream. The company claims that this eye cream can freeze aging in its tracks. This promise is so incredible that I wanted to give you my objective opinion on Cryotin before you decide whether or not to buy it.
As you know, Consumster evaluates different products on the basis of its five most important factors. After the identification of these factors, we rate each of them on a scale of 1 to 10. I applied the same methodology for Cryotin. I short-listed the following factors  for the evaluation of the product: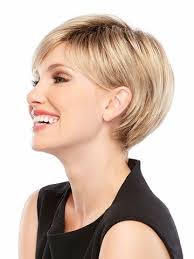 Removes Dark Circles
Freeze Aging In Its Tracks
Quick Results
Safety
Users Reviews
1) Removes Dark Circles (9.5/10)
If your dark circles are due to excessive crying or lack of sleep, follow an almond oil, cucumber or raw potatoes homemade treatment and you might see some improvement. However, if yours are due to aging or heredity, you need something more effective than Grandma's recipe…
You may already know that the skin around your eyelids –called periorbital skin– is about 0.5 mm thick compared to an average of 2 mm thick on the rest of your body. As we get older, we lose some of the fat and collagen around our eyes. This loss, combined with the thinning of our skin, makes the dark eye circles more obvious. Elderly people could have prominent periorbital dark circles no matter how much they sleep. You could also have a genetic predisposition to having thinner skin below your eyes. It's just biology.
"As we get older, we lose subcutaneous fat, which can mask blueness below the surface of the skin," says dermatologist Joshua Zeichner, the director of cosmetic and clinical research at Mount Sinai Medical Center, in New York City.
Although dark circles are not a serious skin problem, you look tired, exhausted, unhealthy and older. By using a specific moisturizer, you will repair your skin and help it stay fresh and young.
SRI developed Cryotin, Full Spectrum Eye Cream to bring deep hydration to the lower layers of your skin –or derma. Let's take a look at some of its ingredients:
Acetyle Tetrapeptide-5 will improve your blood circulation and strengthen the skin under your eyes. Therefore, it will fight puffy eye bags.
Tocopheryl Acetate (Vitamin E) protects the epidermis from UV radiation and damages. This antioxidant will improve your skin barrier function.
Butyrospermum Parkii (Shea Butter) is high in triglycerides and fatty acids. This emollient promotes cell regeneration, circulation and wound healing. It will revitalize and repair your skin.
Retinyl Palmitate (form of Vitamin A) exfoliates and moisturizes the skin. Therefore, it is essential for skin maintenance and repair.
Lecithin: this skin softening and soothing emollient will deeply penetrate your skin to directly nourish the cells.
All these ingredients harmonize to fight the appearance of wrinkles and dark eye circles.
2) Freeze Aging In Its Tracks (9.3/10)
The main ingredient in Cryotin is Pseudoalteromonas Ferment Extract (PFE) –also known as Antarcticine. This rare fermented substance is found on the Island of King George, Antarctica.
Clinical tests proved that Antarcticine:
Increases collagen production =>  healthier and firmer skin.
Lessens wrinkles and lines => younger looking face.
Increases elastin formation => more elastic skin.
Increases hydration and moisture in the skin => rehydrate the skin.
Improves healing of skin => rapid repair action to any damaged skin.
3) Quick Results (9.7/10)
Immediately after applying Cryotin you will notice your skin feels tighter.
How fast you can notice a difference mostly depends on your genetics. SRI recommends 2 daily applications: one in the morning, before any other cream or make-up, one in the evening, on clean and dry skin. You could see major improvement in less than 4 weeks.
However, about real numbers –because I know how important they are– lab tests showed (in a 15 days study):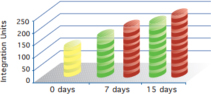 – 128% increase in Collagen I
                                   – 81% increase in Collagen IV
                                   – 31% increase in Elastin
This basically means firmer and smoother skin, therefore a younger looking face.
Another study was conducted with 10 healthy women volunteers. After two daily applications for 30 days, the depth of their wrinkles decreased up to 60%!
I started using Cryotin after my younger son asked me why I had bruises around my eyes. Within 2 weeks, these so-called bruises were already fading. After 5 weeks, they were gone!
4) Safety (9.9/10)
Skin Research Institute research, development and production are done in American facilities, following the FDA guidelines. Cryotin was multi-tested throughout the production line to maintain the highest quality standard. Its scientifically proven formula is free from heavy metals or toxic chemicals such as paraben, sulphates, and phthalates.
Pseudoalteromonas Ferment Extract is considered to be 100% safe by the Cosmetics Database. It means that it is not a sensitizer or irritant, and it does not have any adverse side effects.
However, every skin is different. I would recommend to try Cryotin on a small area of your inner wrist first. That skin is really thin, too and your reaction should be pretty much the same. You can also ask your dermatologist if you have a doubt.
My skin is ultra-sensitive. I felt a tingly sensation when I first applied Cryotin, but it disappeared within a couple seconds and I never felt it again.
This tingly sensation comes from the deep hydration of your derma and is safe. It just means your pores are in deep need of hydration.
5) Users Reviews (9.7/10)
The Cryotin, Full Spectrum Eye Cream users expressed great satisfaction with the overall results. They reported that their eyes looked bigger –due to their eyelids being lifted. They also said their crow's feet disappeared within weeks. Most of them now receive compliments on their younger looking gaze –5-10 years younger in average.
Summary
From my personal experience, as well as the testimonials I received, I can happily say that SRI delivers on their promise to freeze aging on its track with Cryotin. The product is considered safe and is completely toxin-free. It's also cruelty-free and I really like that. Please note that Skin Research Institute offers 60-day money back guarantee on all orders, as for all their products.
For more info on the specific formula, or if you have more questions, take a look at the Official Website http://cryotin.com. It should give you all the details you need.
Overall rating: 9.6/10 
Removes Dark Circles
9.5/10
Freezes Aging In Its Tracks
9.3/10
Pros
Top quality research proven ingredients
Generated expected results in a short period of time
Great user rating
Toxic chemical free
60-day money back guarantee
Cons
Priced a little high but has regular sales on their newsletter
Only available online
Experience shortages